This collection of multi-color finishes captures the popular sophistication of modern loft living while combining antique with urban chic. Central to the loft experience are high timber ceilings, exposed brick and concrete counters, beams and floors. The colors and hues are minimalist and industrial – grey, beige, white, and brown tones blending historical landmarks with modern luxury.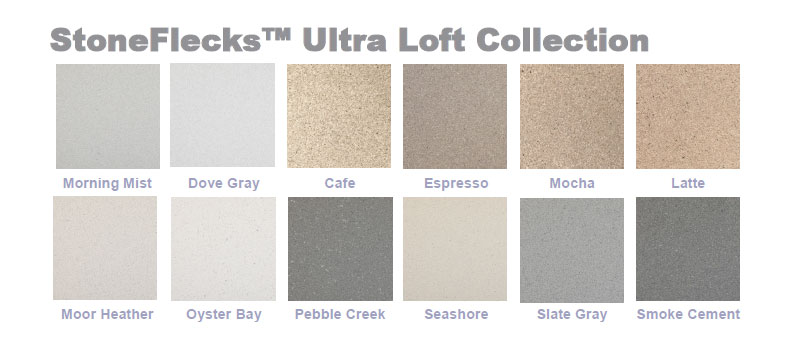 StoneFlecks Ultra Multi-Color Finishes help you to achieve the look of natural stone and lasting durability, at a fraction of the price.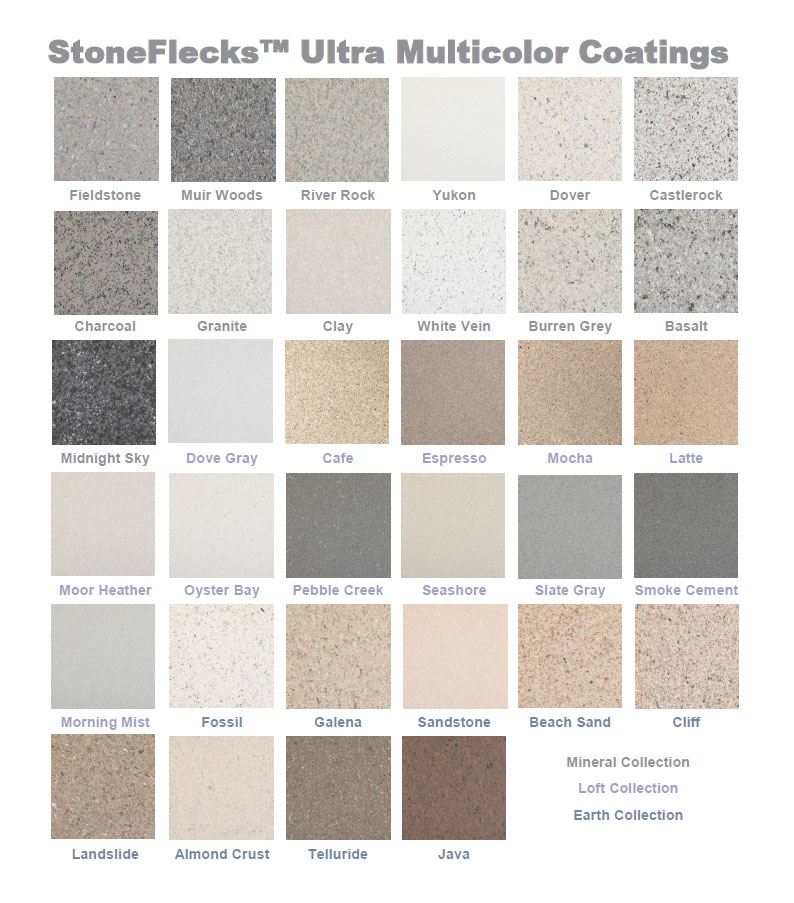 If you're project requires custom color or matching existing colors, we can create custom colors to match your needs.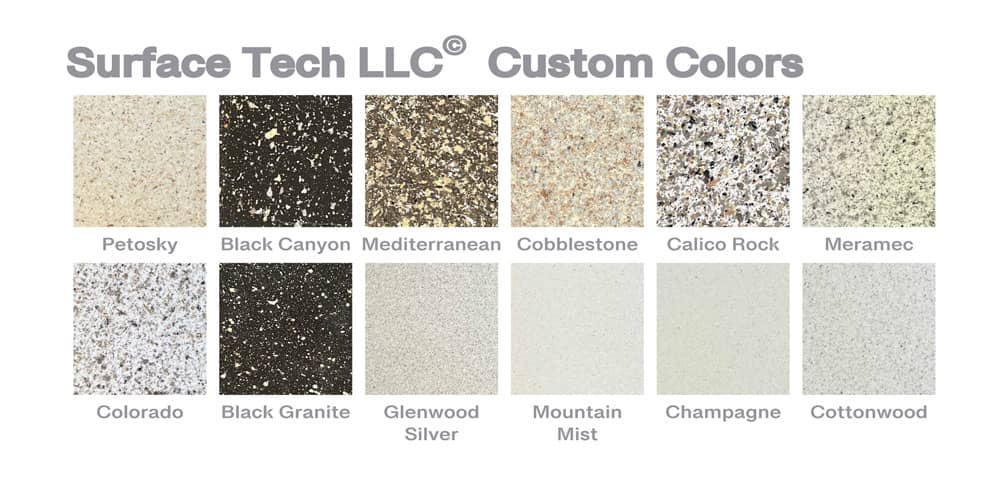 Contact us today about your project.